SKIN
---
Chemical Peels

A chemical peel is an aesthetic procedure used to improve and smoothen the texture of the skin.
A chemical solution containing controlled amounts of AHAs/BHAs/PHAs is applied to the skin which deeply exfoliate the skin and eventually causes it to peel off. The chosen peel solution induces a controlled injury to the skin resulting in a wound healingprocess that regenerates new tissues.
Generally suitable for people with lighter skin tone, chemical peels are a great way to get rid of acne, acne scars, uneven skin tone, improve hyperpigmentation, melasma and get improved skin texture, better product absorption and ofcourse, that glass like skin glow!
Apart from just treating discolourations, Chemical peels are a great procedure to treat clogged and enlarged pores, hence prove to be an effective treatment for acne. Chemical Peels can also be used on the Neck, Knees, Hands to treat darkness and get an improved skin tone and texture.
With a treatment time of just 30 minutes, superficial Chemical peels are a great option to instantly get glowing, radiant and more youthful skin.
Dermalyn Exclusive Peels: Blue Peel, Yellow Peel, Under Eye Peel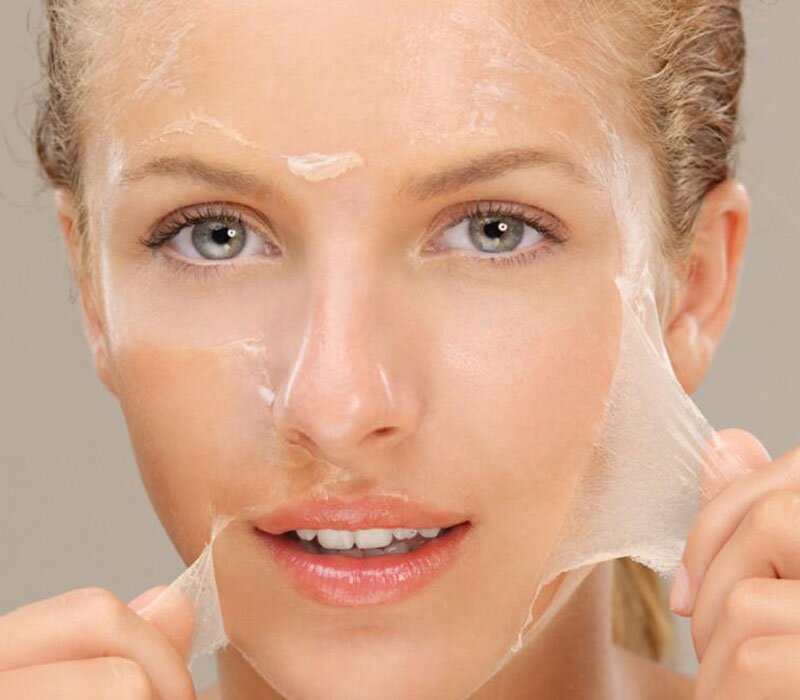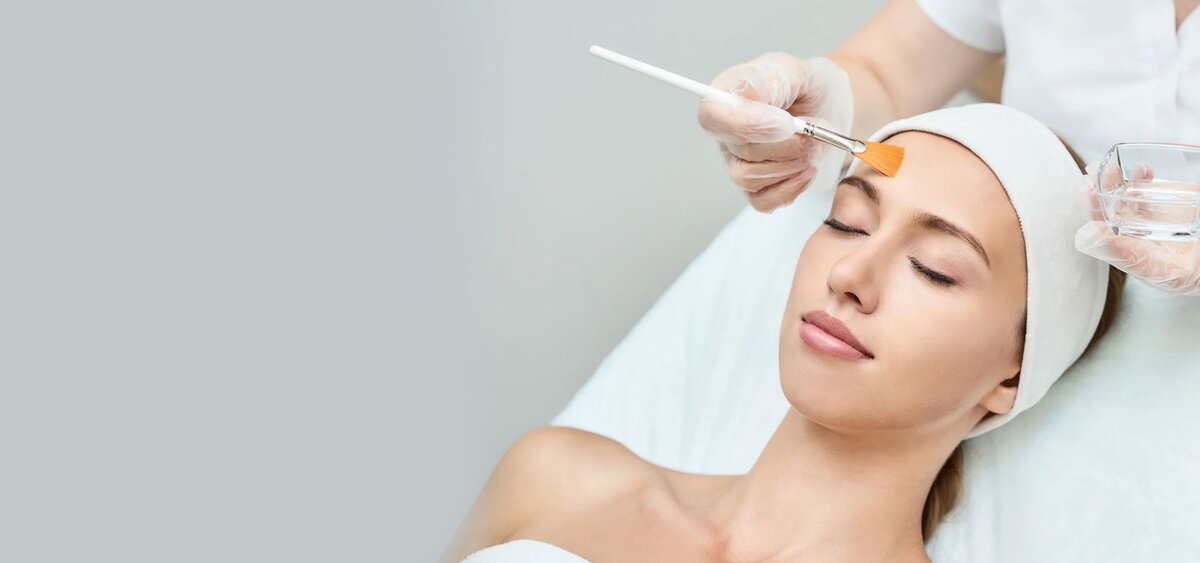 What Should I Expect Before and After a Chemical Peel?
The procedure is preferably done in completely sanitized environment at cosmetic clinic. Before the treatment face is methodically cleaned, hairs are tied, eyes are covered with ointment or gauze. The type of peel will be based on skin texture and the requirement of the patient.
In superficial and medium peel procedure is well tolerated and doesn't require anesthesia. For a deep peel, sedatives are given along with the anesthesia and fluids are delivered through a vein.
After the procedure skin begin to peel within a day or two, enlightening fresher, brighter, and more youthful look.
What are The Different Types of Peels?
Multiple types of chemical peel treatments are available at Dermalyn Aesthetics in Delhi depending upon the type of skin and concern of the patient. Clinically Peels are classified into:
Superficial Peel - Used to treat wrinkles, acne, patchy skin tone and also dryness. It eradicates outer layer of skin and might be needed every two to five weeks for desired results.
Medium Peel - The medium peel we offer at Dermalyn Aesthetics for more meticulous skin rejuvenation by removing call from the both upper layer of skin cells and also upper part of middle layer of skin. It is indicated for acne scars, anti - wrinkles treatment.
Deep Chemical Peel - This peel speed up the results, needed only one time as cells are removed from much deeper layer.
To know more in detail, book your appointment today with us at Dermalyn Aesthetics.
Frequently Asked Questions
What are The Side Effects of Chemical Peel?
Chemical Peel is a safe procedure to restore skin radiance and texture if done by skilled professional. Sometimes skin may show temporary changes such as redness, drying up burning sensation or even slight swelling. You can trust Dermalyn aesthetics to deliver best chemical treatment in Delhi with minimum or no side effects.
How Often You Can Go for Chemical Peel?
It varies from the amount of transformation required along with the presence of certain skin conditions like acne. It is recommended to get peel every three - six weeks.
Who Should Avoid Chemical Peel?
Chemical Peel procedures are avoided if you are pregnant or under certain medications like Isotretinoin etc.
You should also consult your doctor if you have family history of keloid or overgrowth of scar tissue before choosing chemical peels for skin rejuvenation in Delhi.