PERMANENT MAKEUP
---
Eyeliner

YES! You read that right. Permanent Eyeliner is one of the most advanced permanent makeup procedures offered by only a limited PMU artists and aestheticians across the globe.
We at Dermalyn Aesthetics, Delhi aim to enhance your eyes, by lifting a droopy corner, and skillfully make the lashes look fuller, brighter and more defined. The procedure is done to naturally enhance your eyes without makeup with a scope to add cosmetic makeup for more dramatic and evening look.
What is Permanent Eyeliner?
Permanent Eyeliner involves implanting colored pigment (usually Jet Black) onto the upper and lower lids of the eyes mimicking the look of a cosmetic eyeliner. Our internationally trained aestheticians at Dermalyn Aesthetics, Delhi are experts in creating various permanent eyeliner styles like the cat eye, smoky eye, ombre or the dual tone permanent eyeliner.
Apart from a prominent eyeliner, we also offer eyelash enhancement and tightening with using advanced Permanent Eyeliner techniques to give the eyes a more defined and 'opened-up' look.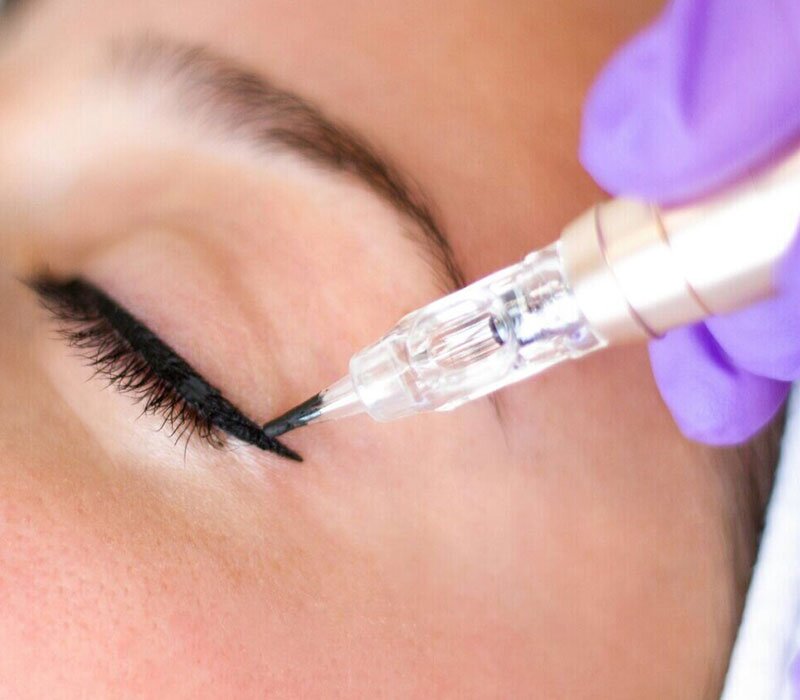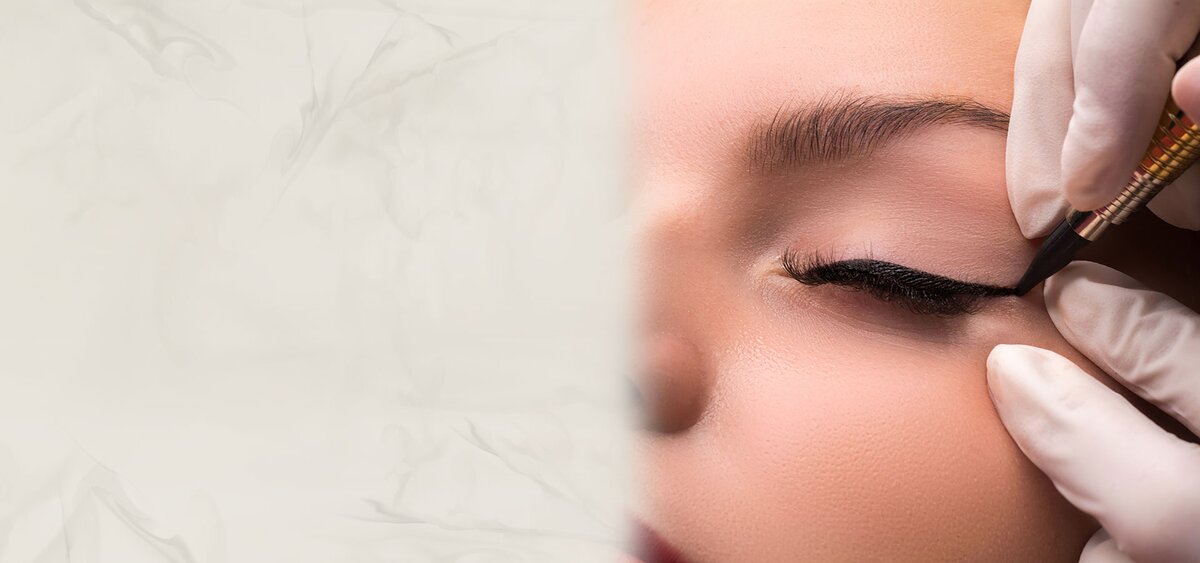 What are The Benefits of Eyeliner Tattoo?
Permanent Eyeliner is a perfect solution to boost your look by enhancing your eye shape without wearing cosmetic eyeliner every morning. The treatment usually last for two to five years, in between you may need a touch-up in between to have a seamless look.
An added advantage is you doesn't need to have eyelashes so it's a wonderful solution for clients with sparse lashes, hair loss or for patients suffering from alopecia to prettify the eye area.
What to Expect During Your Appointment of Permanent Eyeliner?
The procedure is absolutely comfortable as numbing cream is applied over the eyelids. The appointment usually takes 45 minutes to one hour to complete the procedure in single sitting.
You might feel a slight vibration while ink is applied over the eyelids. There may be a little discomfort but there won't be any bleeding or pain when done by the experts.
Why Choose Dermalyn Aesthetic for Permanent Eyeliner Tattoo?
We are specialized in all permanent make up procedures since most of the times these procedures are carried out by tattoo artist, but at Dermalyn Aesthetics certified trained professionals perform Permanent Eyeliner treatment in a complete sterilized environment using latest devices and high-quality Ink.