SKIN
---
Mesotherapy

A non-surgical technique that uses micro-injections to infuse or inject 'skin cocktails' customized specially to target specific skin concerns like dull, sagging skin, wrinkles, fine lines, age spots and uneven skin tone.
The 'skin cocktails' are an amalgamation of various vitamins, enzymes, minerals and plant extracts that are physically delivered into the skin through the channels created by the micro-injections.
The best thing about Mesotherapy?
'Skin Cocktails' are customised differently for each individual targeting every skin concern of the patient.
Combined with Gold ampoule therapy, Mesotherapy is the perfect painless procedure for skin rejuvenation and brightening.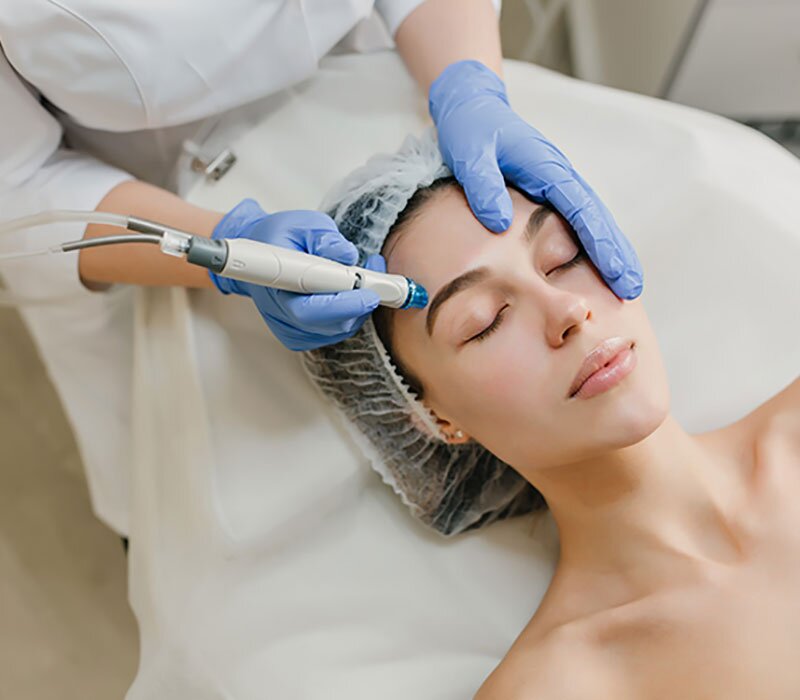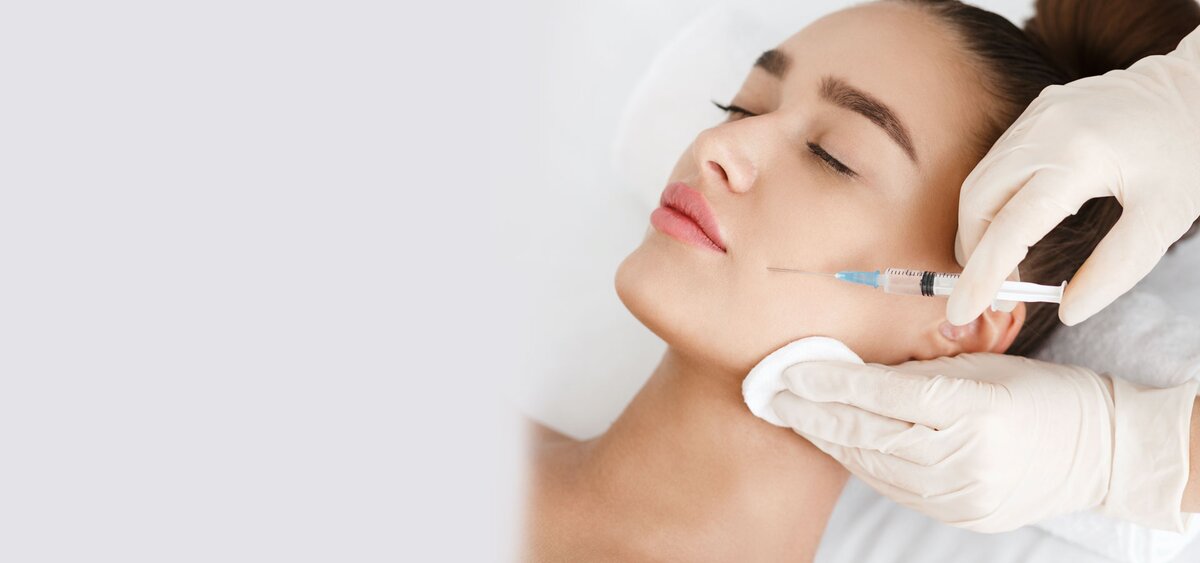 What are The Indications of Mesotherapy Treatment?
Mesotherapy is not only used for facial skin and hair rejuvenation but also helps to transform your look by aiding fat reduction.
Mesotherapy for Facial Rejuvenation effective to treat:
Wrinkles
Dull skin
Hyperpigmenmtation
Acne
Mesotherapy for Body Transformation:
Fat reduction
Stretch marks
Hair loss treatment
Cellulite
What Should I Expect During The Mesotherapy Treatment?
The procedure is relatively painless, as anesthesia is applied at the site before the beginning of procedure. The concentrated solution is injected into the mesoderm, the layer of fat and tissue underneath the skin.
Mesotherapy treatment in Delhi is effective in both men and women restoring hair loss and also in reducing pain by replenishing stagnant blood circulation.
At Dermalyn Aesthetics, Delhi Mesotherapy is done for Facial Rejuvenation (Also known as Mesoglow and Mesolift) includes four appointments at 2 to 3 week intervals. It is one of the most admired skin rejuvenation treatment as patients gets satisfying results in minimal downtime.
For Hair Fall: Minimum 8-12 sittings are required, initially fortnightly and then monthly. After completing 8-12 sittings, one sitting every two months or 3 months may be required to maintain the results.
Why Should I Go To Dermalyn Aesthetics For Hair Loss Treatment?
As one of the experts in Mesotherapy treatment for skin rejuvenation and for Hair Growth, India. we take this challenge very seriously and tries to help the patient get back his self-esteem and confidence.
Frequently Asked Questions
Are There Any Side Effects of Mesotherapy Treatment?
Mesotherapy at Dermalyn Aesthetics is a completely safe procedure with minor side effects like bruising or redness with slight swelling which can be resolved in a week.
Can I Return to Work Immediately After Mesotherapy Treatment?
Yes, known as lunch time treatment at it takes simply 15 -20 minutes to give instant results with no downtime and slight redness after the procedure usually subside in 48 hours.
Is Mesotherapy Painful?
A numbing cream is used and you'll feel a tiny injection scratch on your skin –the treatment lasts about 20 min.