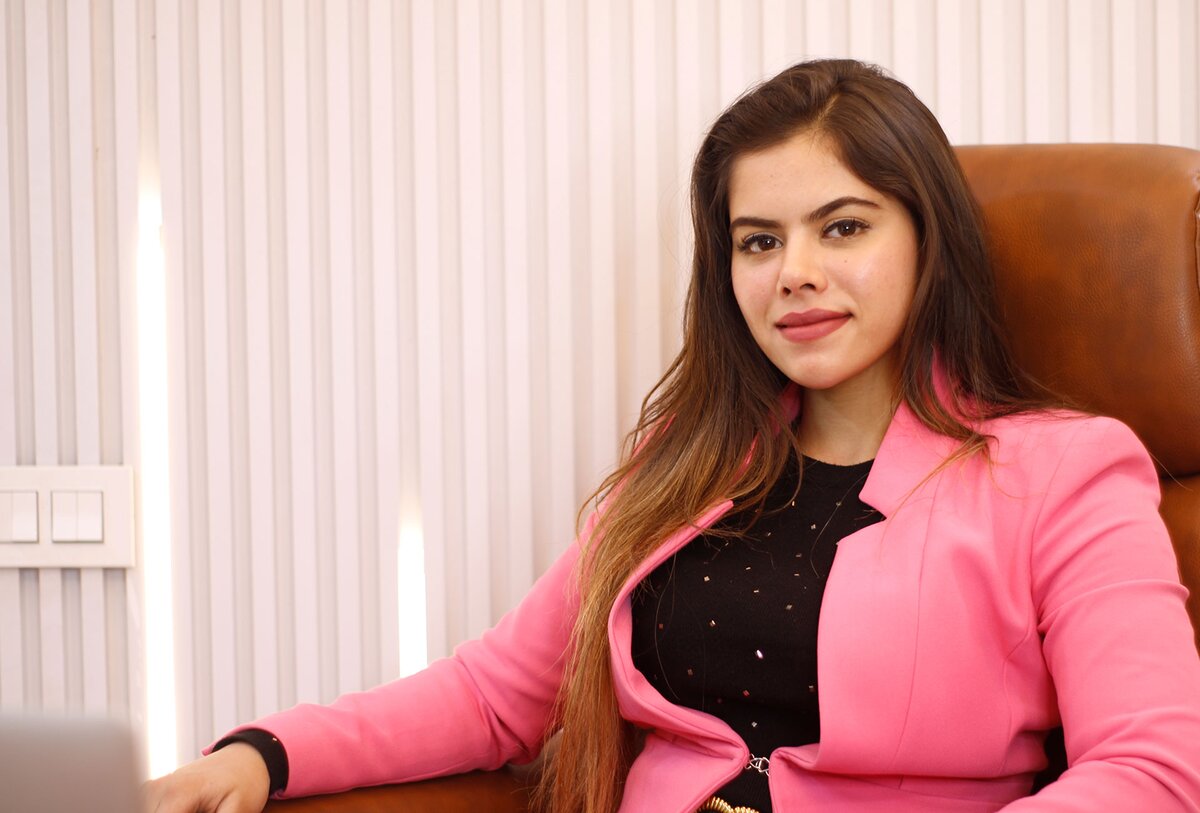 FOUNDER'S DESK
---
Dr. Muskan Tyagi
Cosmetologist and Aesthetician
Everyone has beauty but not everyone sees it, Dr. Muskan Tyagi is blessed with the vision to create it. CEO & Founder, DERMALYN AESTHETICS CLINIC , DERMALYN INTERNATIONAL ACADEMY, proud founder of INDIAN ACADEMY OF MICROPIGMENTATION, Dr. Muskan Tyagi is a prominent name in the field of aesthetic medicine delivering stunning outcomes by combining the latest scientific advances in aesthetics, along with her excellent skill and keen eye for aesthetics. Dermalyn Aesthetics is an exceptional dermatologic and holistic wellness chain of clinics operating pan India, build up with a mission to bring a radical transformation in people's lives by beautifying and enhancing their overall personalities.
She has gained the trust in all these years by adding value in her patients life through delivering excellent results in the most beautified and desirable way. Dr. Muskan Tyagi has accomplished herself in the field of cosmetology due to determination and magnitude she gave to patient satisfaction.
Having pursued Post graduate diploma in clinical cosmetology followed by Master Training in Microblading & Micropigmentation and earned multiple degrees relevant to the industry, she have been successfully providing most promising results to all her clients with an assured satisfaction. Her passion for Aesthetic Medicine and cosmetology is equally balanced by her academic bandwidth to adapt the most prominent and popular techniques efficiently. Being a pioneer in the field of cosmetology Dermalyn Aesthetics is a culmination of her successful experience of having worked with a number of globally acclaimed and internationally acknowledged dermatologists and cosmetologists.
These multidimensional exposures have enabled her to become a prominent well known semi-permanent make up expert and also giving her patients a redefined look that they have always dreamt of. Dr. Muskan Tyagi has built her name in the world of aesthetic medicine by magically transforming lives of hundreds of her clients.
With continuous diligence, determination and dedication, She have been consistently integrating highly effective and research-based techniques to cater all the skin and hair related concerns. Dr. Muskan Tyagi has started Dermalyn Aesthetics with an aim to add worth to the cosmetology industry, so opened up an internationally acclaimed advanced training institute to raise the standards of cosmetology education in India and deliver the accurate and scientific information to her students. Every year hundreds of artist are trained and molded into a world class cosmetologist/PMU artist.
Dr. Muskan Tyagi is an ultimate optimist with an amazing passion for life. Her multiple degrees and her numerous clients' feedback speaks volumes about her expertise in the industry. Looking attractive is the deepest urge of the human mind and to accomplish this urge with perfection is the only goal of her.