HAIR
---
Scalp Micropigmentation (SMP)

Actually, scalp microblading is a technique that creates the appearance of realistic hair follicles on the scalp, by implanting pigment into the scalp with a microblading tool. It can be used by those who have bald patches, thinning hair, or who have had hair transplant surgery and want to improve the look of their hairline. The result is a natural-looking and fuller head of hair.Because it is a semi-permanent treatment, the ideal appearance may fade with time and require touch-up appointments.
How Can Scalp Micropigmentation Help You?
Smoother nasolabial folds, or other wrinkles and lines.
The fuller appearance of cheeks, lips, and chin.
Plumping up the skin of the back of hands.
Recommended Sessions: One session with a touch up, one month post procedure is ideal. Patients with oily scalps might require more than one touch up session.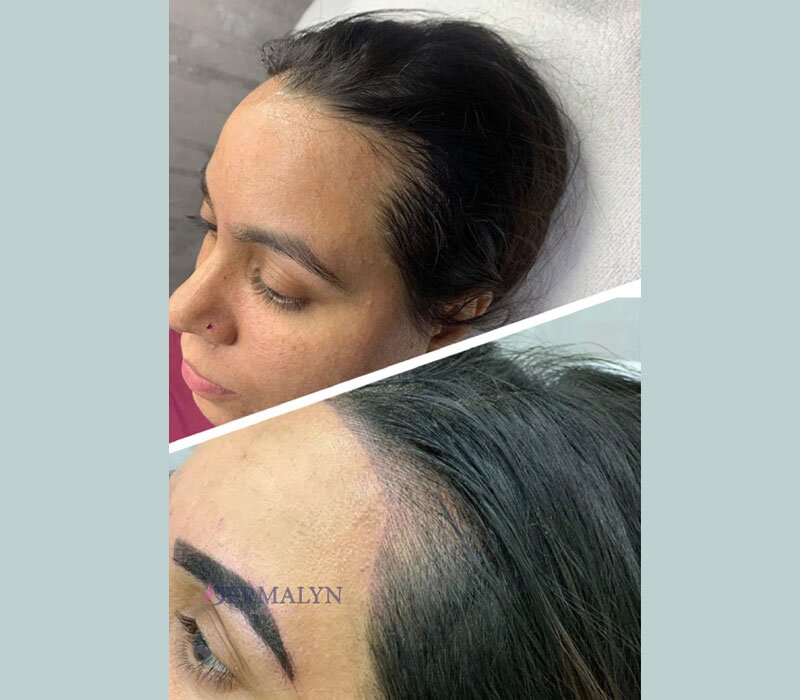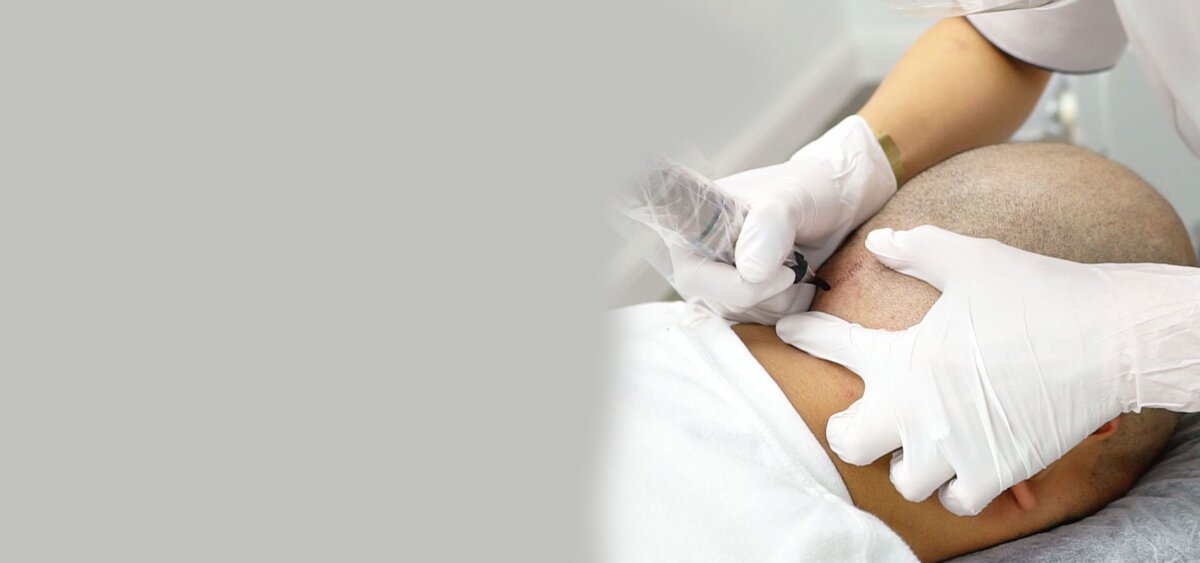 What is The Procedure for Scalp Micropigmentation Treatment?
Our experts at Dermalyn Aesthetics, Delhi gives you the best Scalp Micopigmentation treatment so that your artificial hair fiber look like your natural hair. To give a delusion of thicker hair, everything from hair texture to color everything is replicated.
Since SMP requires precision and skill to create a hairline followed by filling, texture smoothing and then finishing, therefore the whole procedure is completed in 3 appointments of 4 hours each at an interval one -two weeks.
Scalp Micropirmentation unlike Microblading is done with electric device and required no maintenance with no changes in lifestyle.
Why Choose Dermalyn Aesthetics for Scalp Micropigmentation Treatment?
Dermalyn Aesthetics, Delhi offers best Scalp Micropigmentation in Delhi with the state-of-art equipment to give you long time solution of pattern baldness our clients gets their desired hairline which further add density to thinning areas merging with the existing hair to give you picture perfect look.
Frequently Asked Questions
What are The Benefits of Scalp Micropigmentation?
This is a perfect solution for patients suffering from severe hair loss and tried all treatments for re-growth of hairs. This include patients suffering from cancer, alopecia, hair thinning and Male and Female pattern baldness.
SMP is a Painful Procedure?
A cream is applied to numb the skin, the procedure is absolutely comfortable .If you are uncomfortable you can ask for more local anesthesia.