DERMALYN'S EXCLUSIVE
---
Non-Surgical Facelift

What is a Non-Surgical Facelift?
A Non-surgical Facelift in Lajpat Nagar, Delhi at DERMALYN AESTHETICS is an effective way to look youthful by reducing wrinkles and lines and giving the face a tighter appearance. It can also solve patchy skin tone and hyperpigmentation. Depending upon your desire you can reverse your aging process by choosing the latest non -surgical solutions.
---
What are The Options Available with A Non-Surgical Facelift?
People generally develop a phobia of using scalpels on faces. To solve this problem, We at Dermalyn have come up with a more advanced solution that will give your dream look without undergoing any surgery. The following treatments are outstanding options to rejuvenate your skin:
Botox
Dermal Fillers
Thread Lifts
Lasers
Micro Needling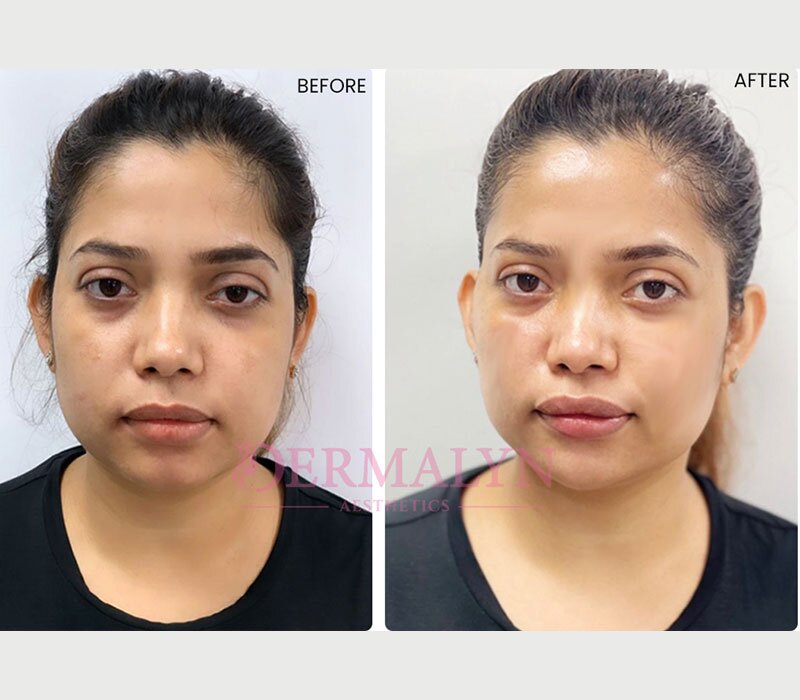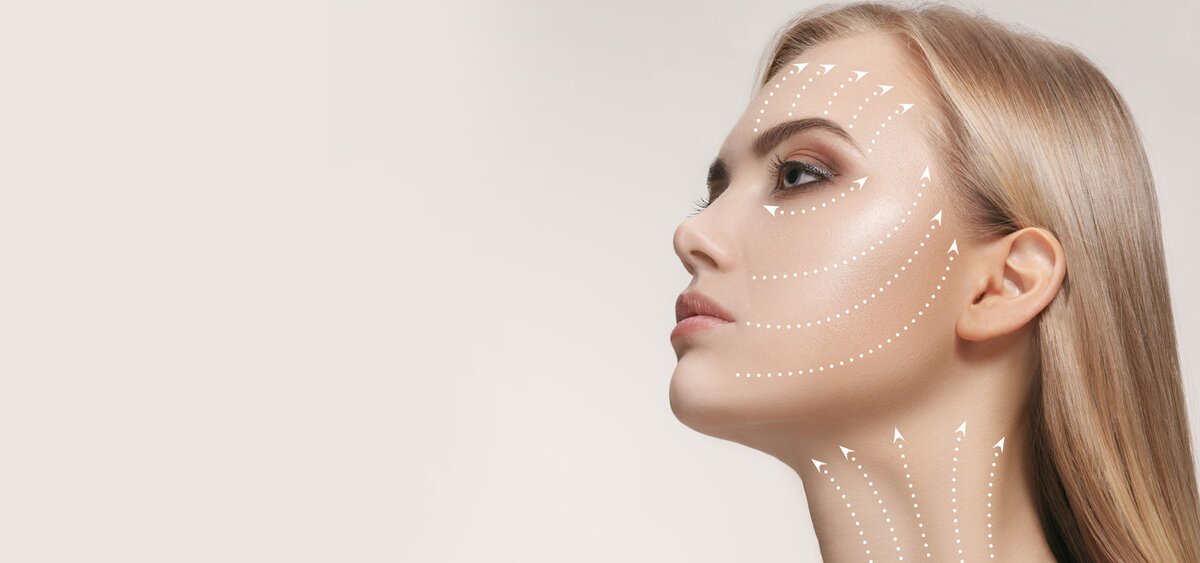 Non-Surgical Facelift is The Right Treatment For Me?
If you want to achieve a younger look with no side effects of surgery and in minimum downtime then Dermalyn Aesthetics at Delhi is the best place for your all Non-Surgical Facelift treatments. Our experienced professionals combine various latest techniques and products to give benefits face lift without surgery and make you look dramatically younger and relaxed.
What are The Benefits of A Non-Surgical Facelift?
New look with minimum or no downtime
Less risk than associated with surgery
Less cost than any surgery
Little or no pain during the procedure
Solve minor issues like hyperpigmentation etc along with the face lift
Why Choose Dermalyn Aesthetics?
If you are someone who does not settle for anything lesser than the best, we are here for you. Our result speaks that we are consistently expanding our horizons and bringing miraculous transformations in people's looks and lives.
Frequently Asked Questions
Will I Get All of the Procedures in One Visit?
At Dermalyn Aesthetics, we customize your treatment as per your expectations and determine the best procedure for you. Non-surgical face lifts can be completed in a single sitting or might take multiple appointments but what matters, in the end, is your DESIRED RESULT that lasts for several weeks.
How Long Will a Non-Surgical Face Lift Last?
It all depends upon the type of treatment you receive as per the need for the skin. Since all Non - surgical treatments are of different nature hence, their results can last from three months to seven months. To maintain your much-loved look, we at Dermalyn Aesthetics are always available for touch-ups.
If I Have a Non-Surgical Facelift Now, Can I Still Get a Full Face Lift Later?
Yes, definitely. These are the minimally invasive procedures and their results are temporary so you can always opt for other cosmetology procedures as per your need.
What Age Can I Get a Non-Surgical Facelift?
There is no fixed age for Non-Surgical Face lift procedures, one can choose any of them as per their wish. It is also beneficial for younger, men and women experiencing premature aging.